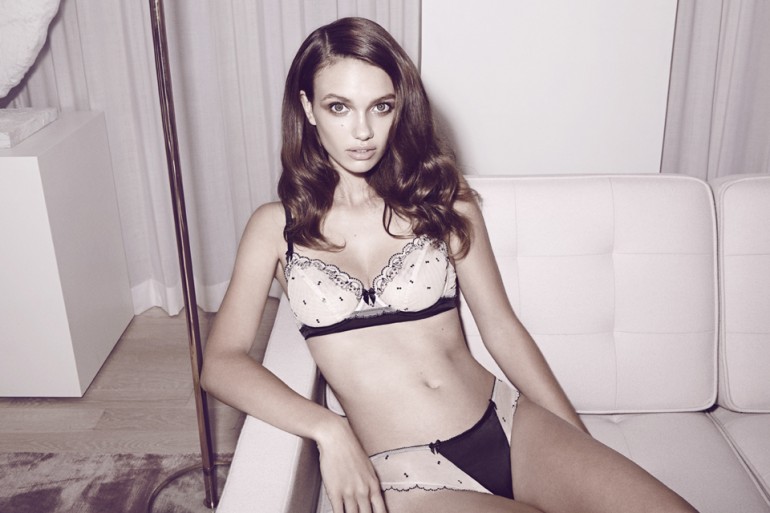 While scrolling through our Pinterest feed we came across this gorgeous doll in absolutley stunning lingerie. I mean this stuff is truly gorgeous. We clicked and skimmed and added and removed a million things from our shopping cart. It was a magnificent find and we wanted to share it with all of you.
Say hello to Morgan Lane, designer of these pretty and darling pieces.
Here's the story:
"Once upon a time, there was a little doll named Lanie. When love was in the room, Lanie would come to life. Lanie liked to dress up, play in her garden, and was always getting into trouble. She was very naughty! One day a boy spotted her picking tulips. He decided to follow her home and secretly watched her through the window, as she tried on her lingerie. He loved the way Lanie moved in her boudoir, hiding behind the changing screen and sashaying to the music. The boy wanted to play with Lanie so much, he climbed through her window and surprised her. Lanie was instantly dazed with love. Lanie gave him a flash and said" just wait and see what fun we'll have." And they did.
Lanie represents the Morgan Lane girl – lingerie and nightwear for the little doll in you…"
How sassy is that little story? We're so in love. Go see more and fall in love dolls!
xo,
Dollface