As women, we come in all shapes and sizes.  Our bodes are just not the same.  We hall have different comfort levels on what we will wear.  What we wear under our clothes, and what we wear when we shed them.  I have found that every year, the variety has become much broader.  Making it fun to shop for panties without feeling, how am I going to possibly wear this? Here are some picks of panties I've found that compliment all variety of women.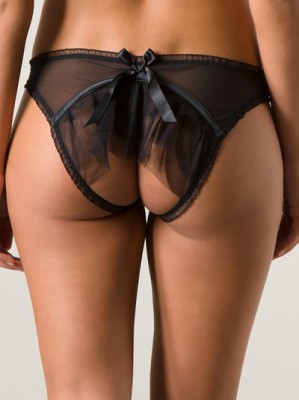 Kitty Ouvert
A classic kitty style backless ouvert – modestly concealed at the front, but provocatively open at the back. Covered with layers of gorgeous tulle and finished with satin binding and bows, our Kitty ouverts have been revised for a more voluminous shape on the derriere, with slimmed side seams for a sexier line.  It cost $80 but it is totally worth it!
As described on the Hope Chest
https://hopechestphila.com/products/kitty-ouvert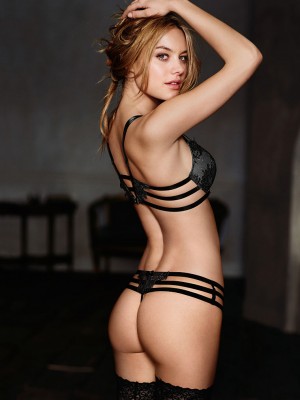 Chantilly Lace Strappy Thong
Victorias Secret has stepped their line up a notch with these triple strapped thong that takes sexy to another level.  We love the idea that you can show it all while looking absolutely sultry.
https://www.victoriassecret.com/panties/very-sexy-collection/lace-strappy-back-push-up-bra-very-sexy?ProductID=185117&CatalogueType=OLS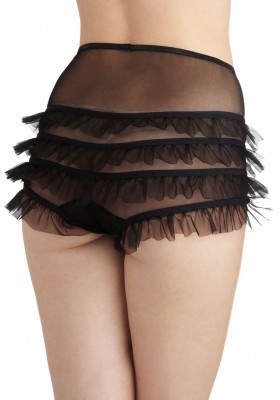 Lucy B Boudoir Belle Briefs
This is such a great example of sexy and reserved.  I love the idea of a little sheer, a little bit of cheek and a lot of sass.  It has such a classic vintage feel to them.  The high waist makes it fun for the women who prefer not to have their panties sitting on their hips.
https://www.modcloth.com/shop/undergarments/boudoir-belle-briefs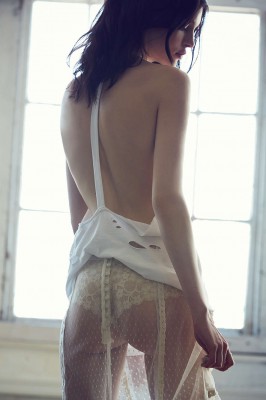 Cosabella Hottie Cheeky Boyshort
For the lace lovers.  It has such a romantic feel to it.  The sheer overlay has the illusion of being covered while still sharing yourself.  I am just in awe.  Boyshorts are very flattering on the backside and no better way to dress it up then with lace.
You can find these at Urban Outfitters
https://www.urbanoutfitters.com/urban/catalog/productdetail.jsp?id=31652621&color=010&cm_mmc=SEM-_-Google-_-PLA-_-82529881384product_type_l1w%26product_type_l2app%26product_type_l3intimates&adpos=1o2&creative=52048862224&device=c&matchtype=&network=g&gclid=CMW0tr34rMECFY8F7AodoQ4AdQ#/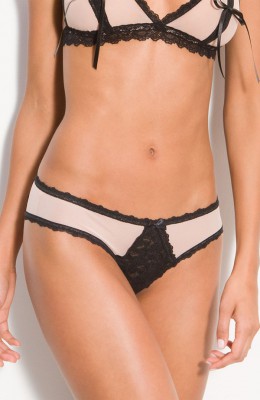 Hanky Panky
'Nude Illusion' Open Gusset Bikini
Contrasting black lace seemingly floats over bare skin in a racy sheer mesh bikini designed with a daring open gusset.
Simply nude.  A versatile panty.  It sits perfectly on the hips.  The color is very flattering.
They can be found at Nordstrom.
https://shop.nordstrom.com/s/hanky-panky-nude-illusion-open-gusset-bikini/3246516?origin=category-personalizedsort&contextualcategoryid=0&fashionColor=&resultback=1714&cm_sp=personalizedsort-_-browseresults-_-1_5_B
With all of these varieties, there are still plenty more out there. Being a woman is fun when you can embrace yourself for who you are and whatever your body looks like.  Loving yourself is the first step to enjoying all of the things that come along with being a woman.  Here at Dollface, we encourage all women to love and embrace themselves.
-♥Dollface XOXO